Providing evidence-based addiction treatment for individuals, couples and families.
Treatment specialization includes:
Psychological assessment and Consultation
Therapy for alcohol and other drug problems
Couples and Family addiction counseling
Addiction recovery stabilization and check-ups
Harm reduction approaches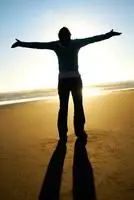 I work with a wide range of alcohol and drug issues providing services that span from assessment and diagnostic consultation to therapy and parenting support. In a comfortable and supportive atmosphere, I meet clients wherever they may be at in the change process. I provide a highly personalized approach tailored to each of my clients individual needs to help attain the recovery and personal growth they're striving for.